NETHERLANDS
The Future of the Metropolis
LIFE ON THE ROOFTOPS TOUR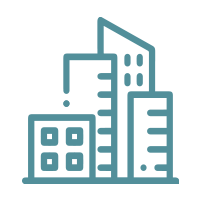 Global warming, lack of open-air/green areas, wasted space, contamination of air quality… Big issues that most big cities have nowadays. What if there was a way to solve those problems without having to build extra footage, or demolish what`s already built, all while creating more space in already over-built urban spaces? Well, there is! Look up: the answer is on the rooftops.
During the Life on the Rooftops tour, we will show you creative, innovative, and sustainable ways to utilize wasted spaces to create more functional, pleasant, and environmentally friendly cities.
Are you ready to explore amazing views while discovering what the future of the metropolis looks like?
ARRIVAL AT THE AMSTERDAM
Arrival at the Amsterdam airport and private transfer to your hotel.
Check-in and free time.
In the evening, meet your guide at the hotel reception to head to the QO Hotel for a technical visit. This four-star hotel is among the first in Europe to achieve a LEED Platinum certification – an internationally recognized sustainability standard and features a rooftop greenhouse where vegetables and herbs for its restaurant are grown via aquaponics, a smart façade system based on algorithms, and an energy system from waste. You will have welcome drinks on the rooftop bar before heading for dinner.
Return to your hotel and overnight.
DISCOVERING AMSTERDAM
After breakfast, meet your guide at the hotel reception and head out for a full-day city tour where you will discover the history of Amsterdam, the city of the canals. You will get to see the city on foot and by boat.
You will also visit Schoonschip, Amsterdam's innovative circular neighborhood, a community-driven project set to become a prototype for floating urban developments.
Return to your hotel and overnight.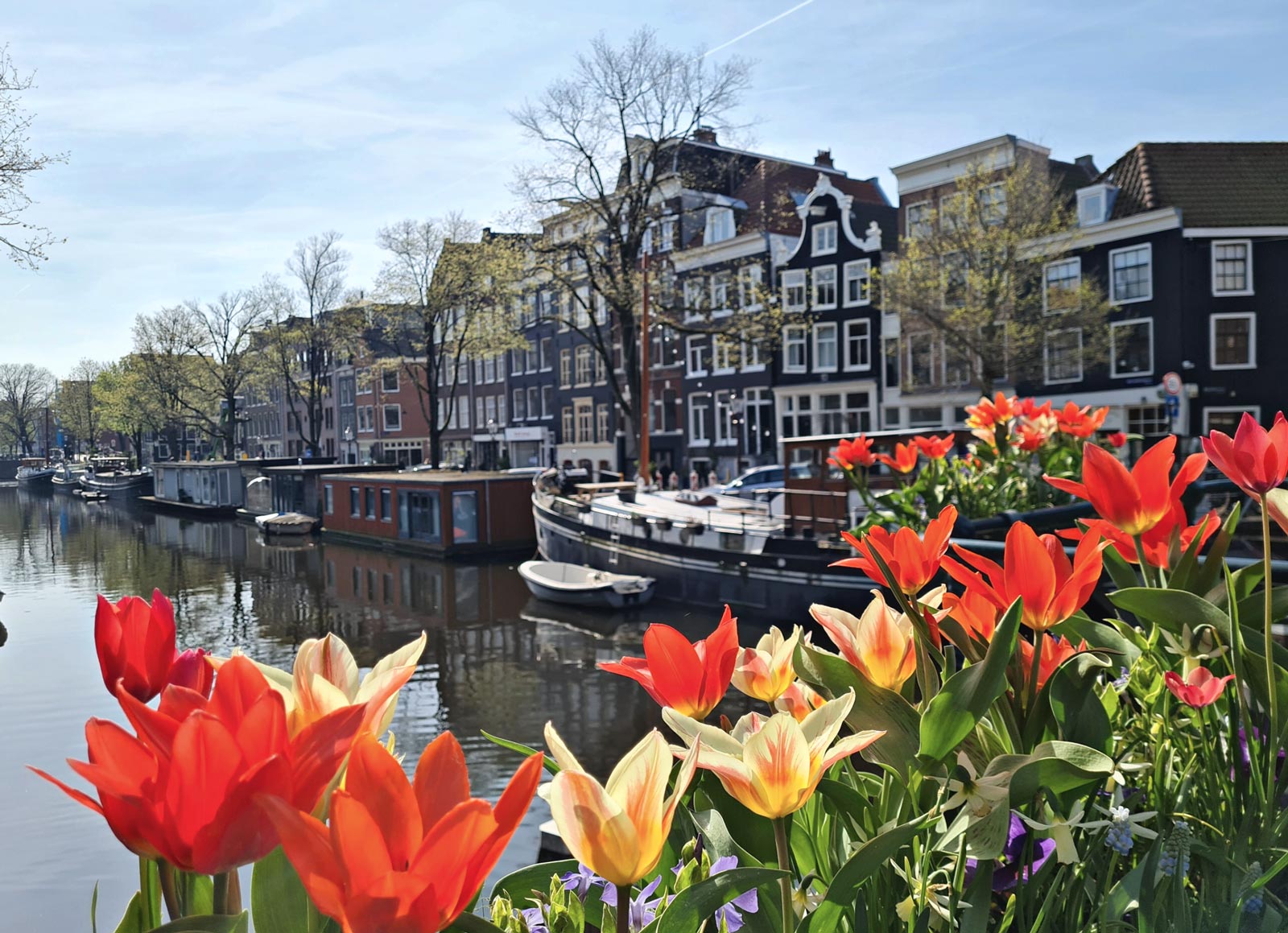 LIFE ON THE ROOFTOPS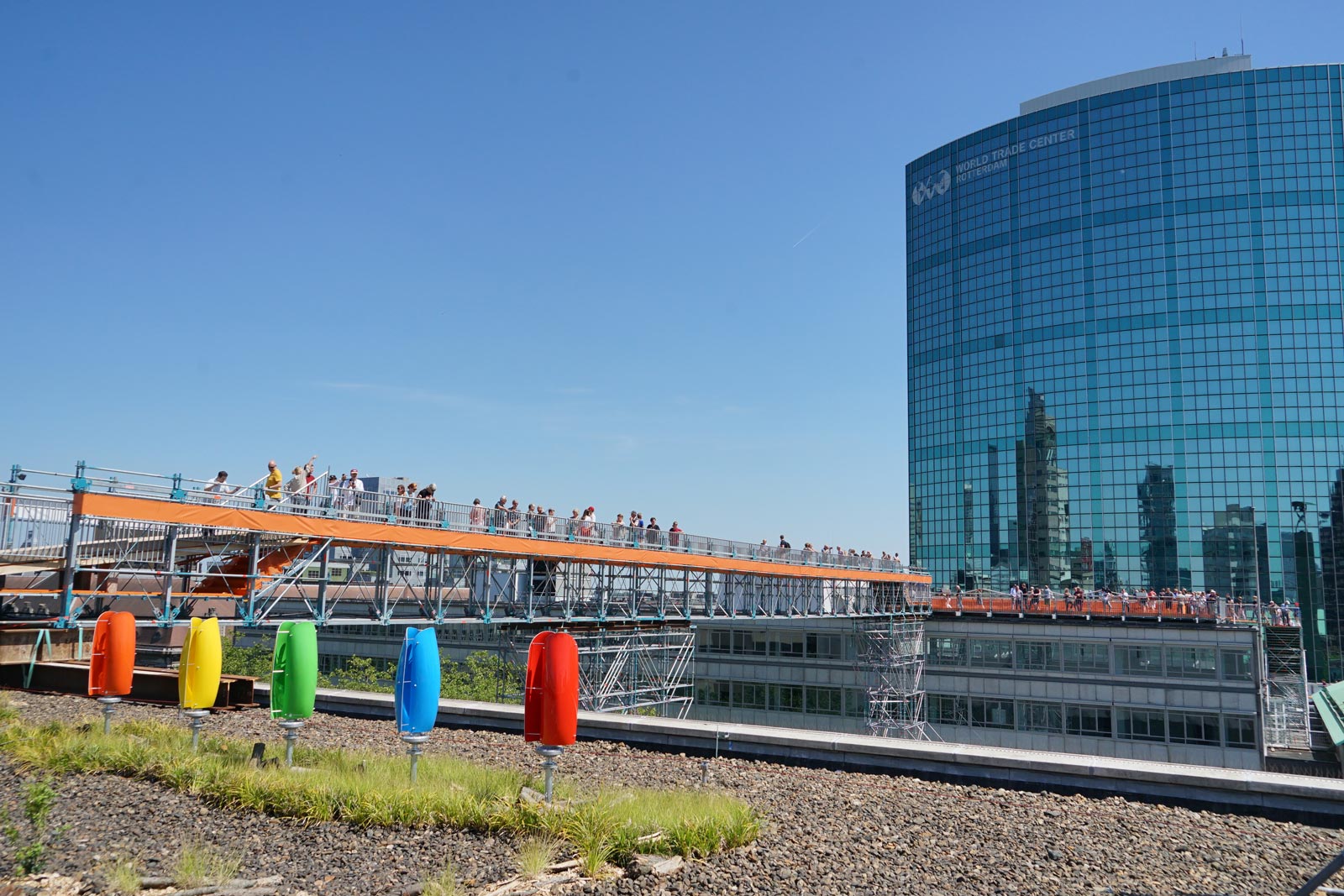 After breakfast, check out of your hotel and board your private transfer to Rotterdam, a city that is exploring the use of urban rooftops like no other else.
After checking in at your hotel, you will meet your local expert guide and go out on a Rooftop Tour, where you will visit unique rooftops that are not usually open to the public, like the awarded "Best Rooftop of the Netherlands" and the city`s longest rooftop.
You will also hop on your bikes – no better way to move around in the Netherlands – and visit the Dakpark', the largest public roof park in Europe, measuring 1,200 meters in length and 85 meters in width.
Return to your hotel and overnight.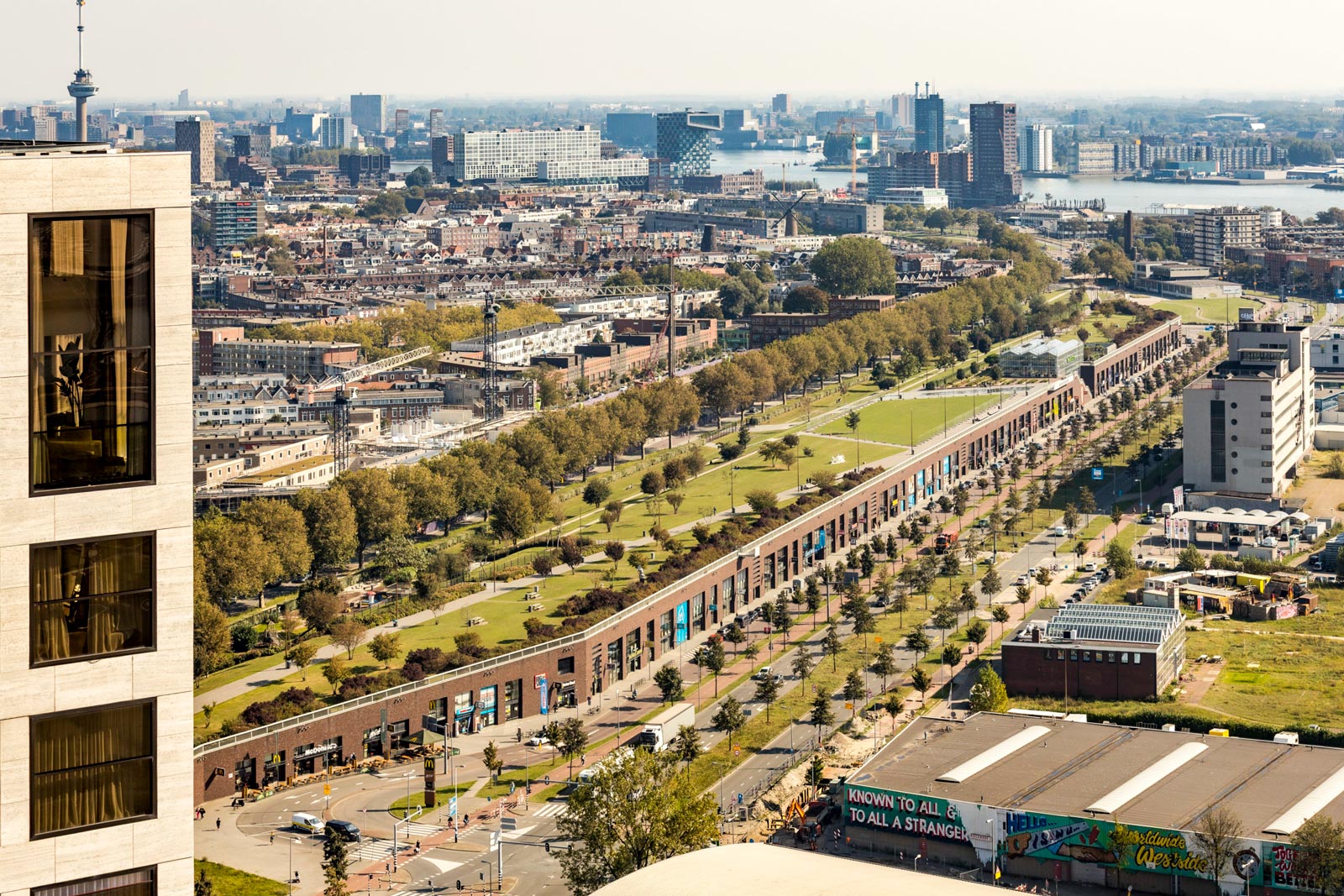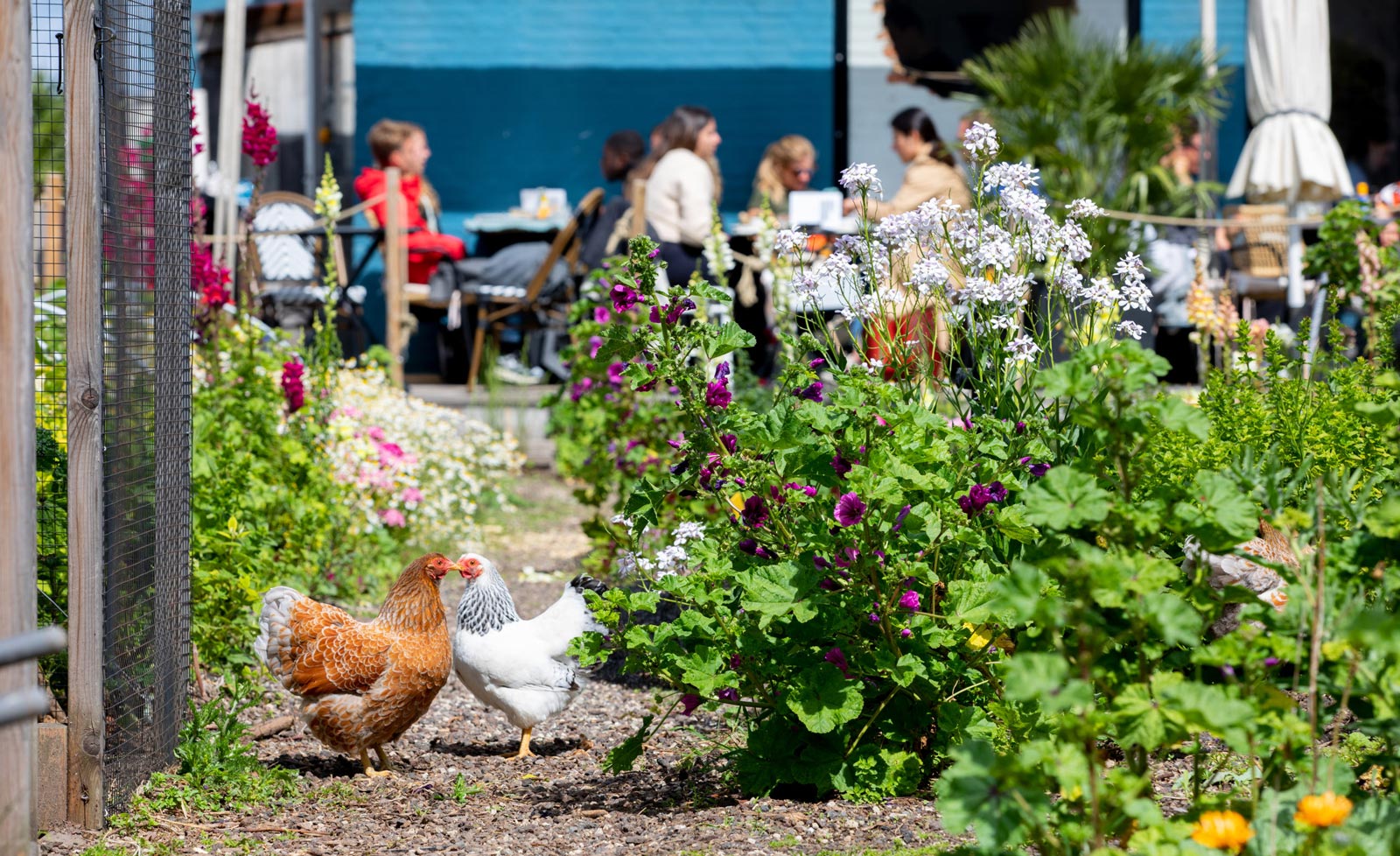 THE FUTURE OF THE CITIES IS GREEN
After breakfast, you will meet your local guide and head for another full day of exploring Rotterdam`s rooftops. You will visit the DakAkker, the largest open-air roof farm in the Netherlands and one of the largest in Europe.
You will have a lunch break before visiting Luchtpark Hofbogen, a green city park developed on the roof of the former Hofplein Station.
You will finish your day by having a masterclass with De Urbanisten, a renowned office for urban design and landscape architecture studio based in Rotterdam, that designs with a strong focus on climate adaptation and ecology and is responsible for the creation of the Lutchpark.
Return to your hotel and overnight.
WHAT ARE THE ROOFTOPS FOR?
After breakfast, you will head out to visit some inspiring and innovative local architectural firms that specialize in rooftop use. You will get to discover what uses can be done to these abundant but often unused spaces, and how that can make life in the metropolis better.
Return to your hotel and get ready for your farewell dinner at the top of one of Rotterdam`s most iconic buildings: the Euromast, 185 meters high. With a panoramic view of the city`s skyline, this is the perfect place to end the trip in a memorable way.
Return to your hotel and overnight.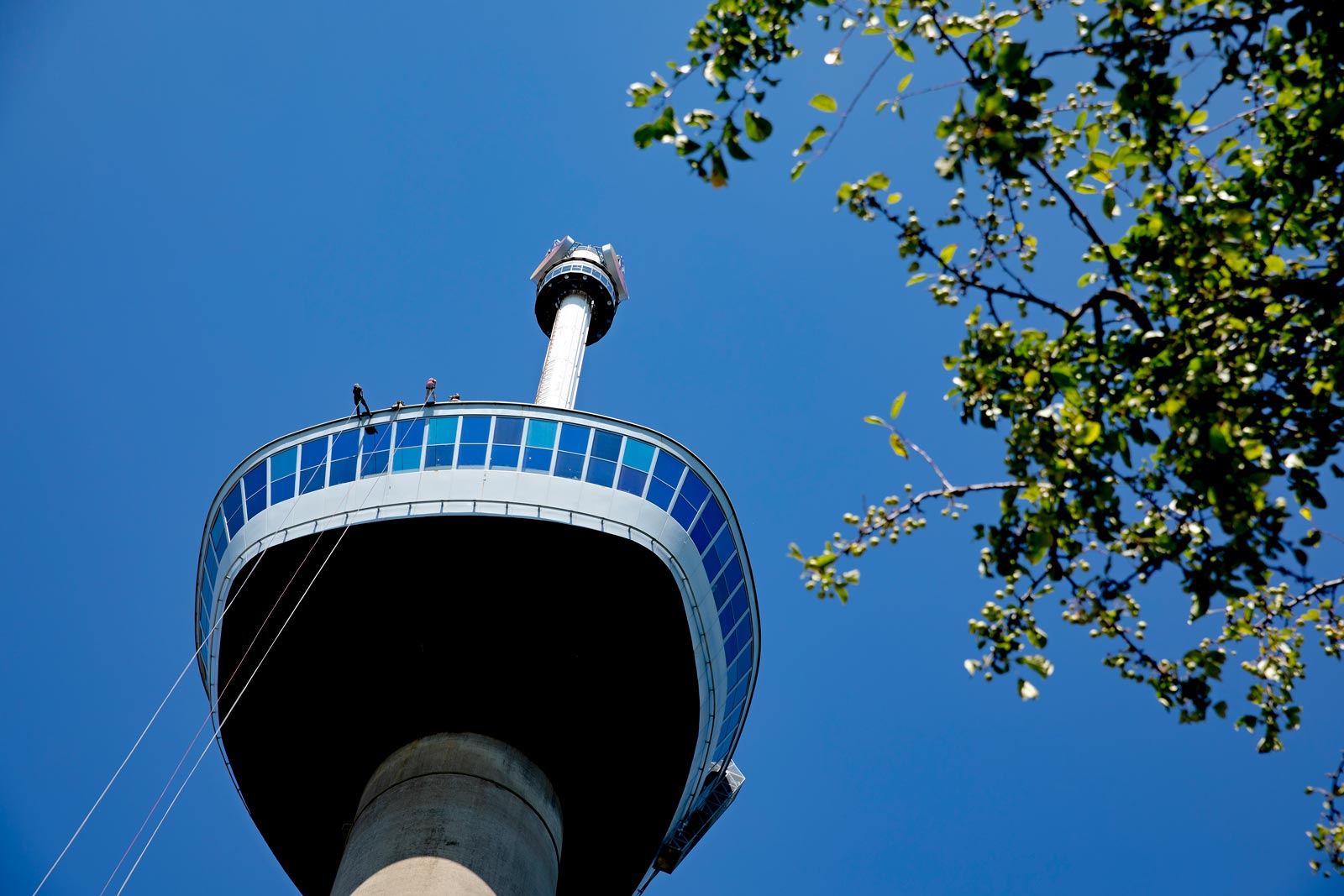 GOODBYE, NETHERLANDS!
After breakfast, you will check out of your hotel and board your private transfer to the Amsterdam airport where you will board your flight home.
End of our services.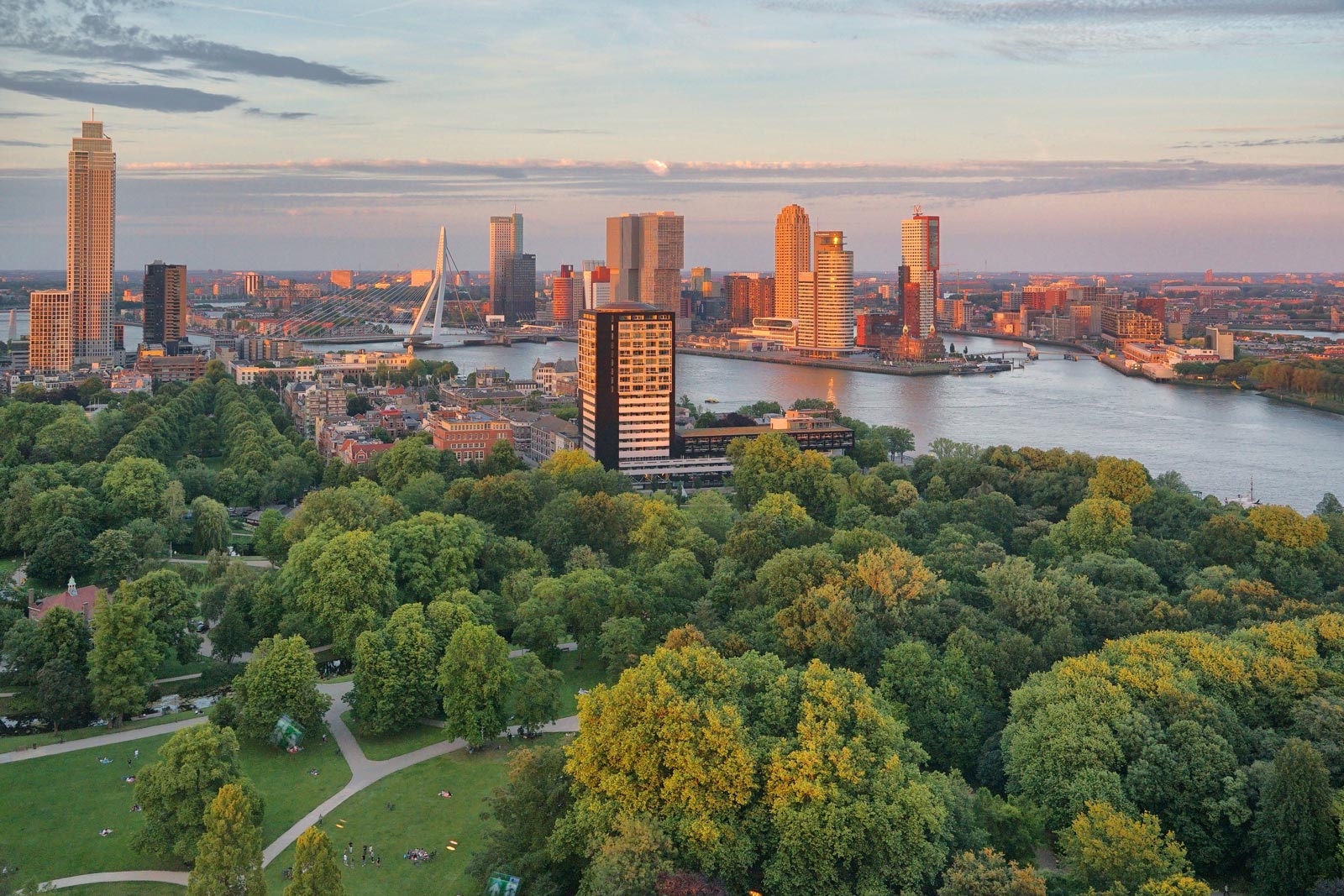 Please take note that this program is given depending on the sanitary conditions in 2022.
Depending on the Covid-19 evolution, gauges could be established and sites could be closed by our partners.
The agency reserves the right to modify or reverse the order of visits for the benefit of the traveler.