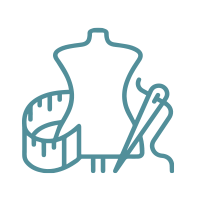 It is impossible to talk about fashion without talking about Milano. Part of the «big four» in the fashion world, along with Paris, London, and NY, the city has established a long history within the fields of fashion, textiles, and design in general. Milan was declared in 2009 as the «Fashion Capital of the World», and in this itinerary, you will understand why. With its unique focus on sartorial elegance and emphasis on the quality of tailoring, this region has been considered a fashion mecca since the 1800s. Most of the major Italian fashion houses and labels are based in Milan, even though many of them were founded in other cities, and you will get to see them while strolling through some of the most glamorous streets you will ever get to see. So put on your most comfortable – but stylish – shoes and come explore the world of Italian fashion.
Are you ready for a unique fashionable experience?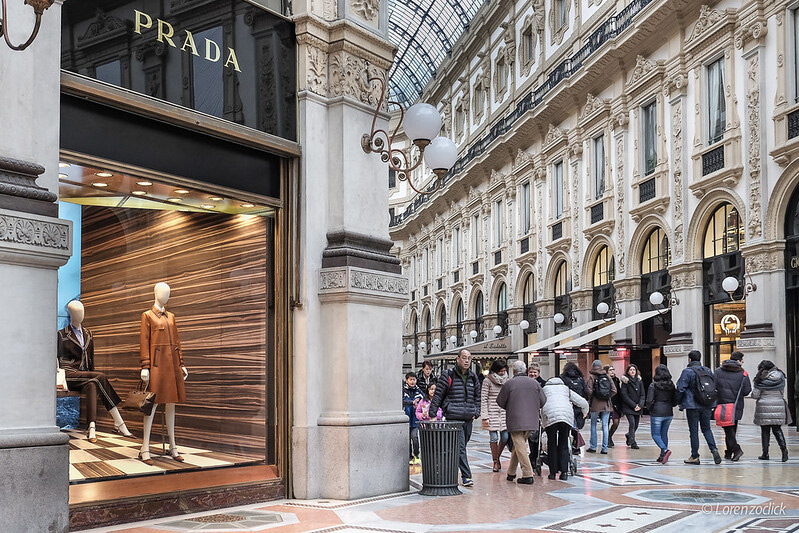 ARRIVAL IN MILANO
Welcome to Milano, one of the «Big Four» capitals of fashion! Upon arrival at the Milano Airport, and passing through passport control, you will collect your luggage and then be greeted by our local representative that will transfer you into town and take you to your hotel for check-in. Free afternoon. Overnight.
AN INTRODUCTION TO MILANO`S FASHION WORLD.
Breakfast at the hotel. You will begin the day with a glamorous stroll through the streets of the world-famous Quadrilatero Della Moda. Composed of the Via Montenapoleone, Via Della Spiga, Corso Venezia, and Via Manzoni, considered the sixth most expensive shopping street in the world, this area is a must-see for all fashion lovers. Then, you will head to Corso Como, one of Milano`s trendiest spaces. Here, you will visit the atelier of one of our fashion «enfant prodiges», an expert spokesperson for the highest Italian fashion standards, for a private Fashion Workshop. In this workshop, you will witness the making process of a pure Made in Italy creation, and you will be able to see exclusive patterns and models, touch the fabrics and maybe even create a piece yourself! After the workshop, you will have time to explore 10 Corso Como, a design one-stop-sho where you will find everything related to fashion and design, from luxury and one-of-a-kind pieces to books and art. Free time for lunch.
In the afternoon, you will visit the Laboratori Della Scala – ex Atelier Ansaldo, where you will get to see over 60,000 stage costumes, sets, sculptures, and furnishings that have made the performances of the Teatro Alla Scala. You will embark on a journey into the excellence of the artisan tradition, where every costume, every detail, every detail of the scene has the preciousness of a unique product handmade and constitutes a real-world of art in and behind the world of theater.(The guided tour of the ex Ansaldo Scala Laboratories is only possible on Tuesdays and Thursdays.)
After that, you will head to Armani/Silos, the headquarters for the iconic luxury brand Armani. You will discover exclusive pieces and the history behind the brand that is considered one of Italian`s most elegant fashion houses. You will close your first day with a typical «aperitivo Italiano» at Navigli, one of the coolest areas of Milano. Return to your hotel. Overnight.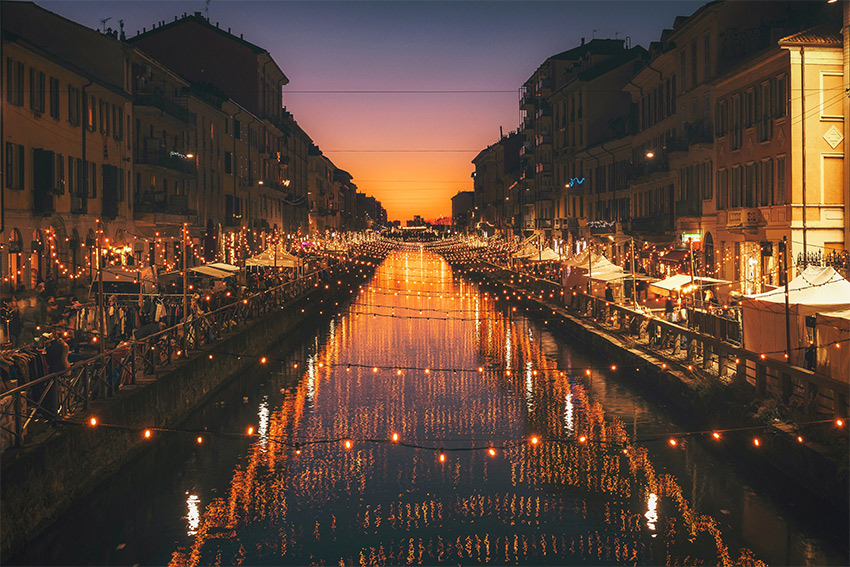 MILANO, SEI BELLA! MILAN, YOU`RE BEAUTIFUL!
Breakfast at the hotel, then meet your local English-speaking guide to explore all the best that Milan has to offer. On a walking tour of the «centro storico», the historical center of the city, and will visit its most impressive landmarks like the Piazza del Duomo and the Duomo Catedral, the elegant and classic Galleria Vittorio Emmanuelle shopping arcade, and the Teatro Alla Scala opera house. You will also see the old medieval castle, Castello Sforzesco and the park behind it, and the Triennale de Milano. Free time for lunch. In the afternoon, you will head to its neighbor, the Brera District, famous for exclusive boutiques but also vintage ateliers and concept stores, and get to see its bohemian and cool side and its hidden gems on a guided walking tour. You will also participate in a private «Create your Own Perfume» Workshop where you will learn how to identify and describe a perfume's various notes, and you will create your own, unique fragrance that you can take home with you. A personalized experience like no other. Return to your hotel. Overnight.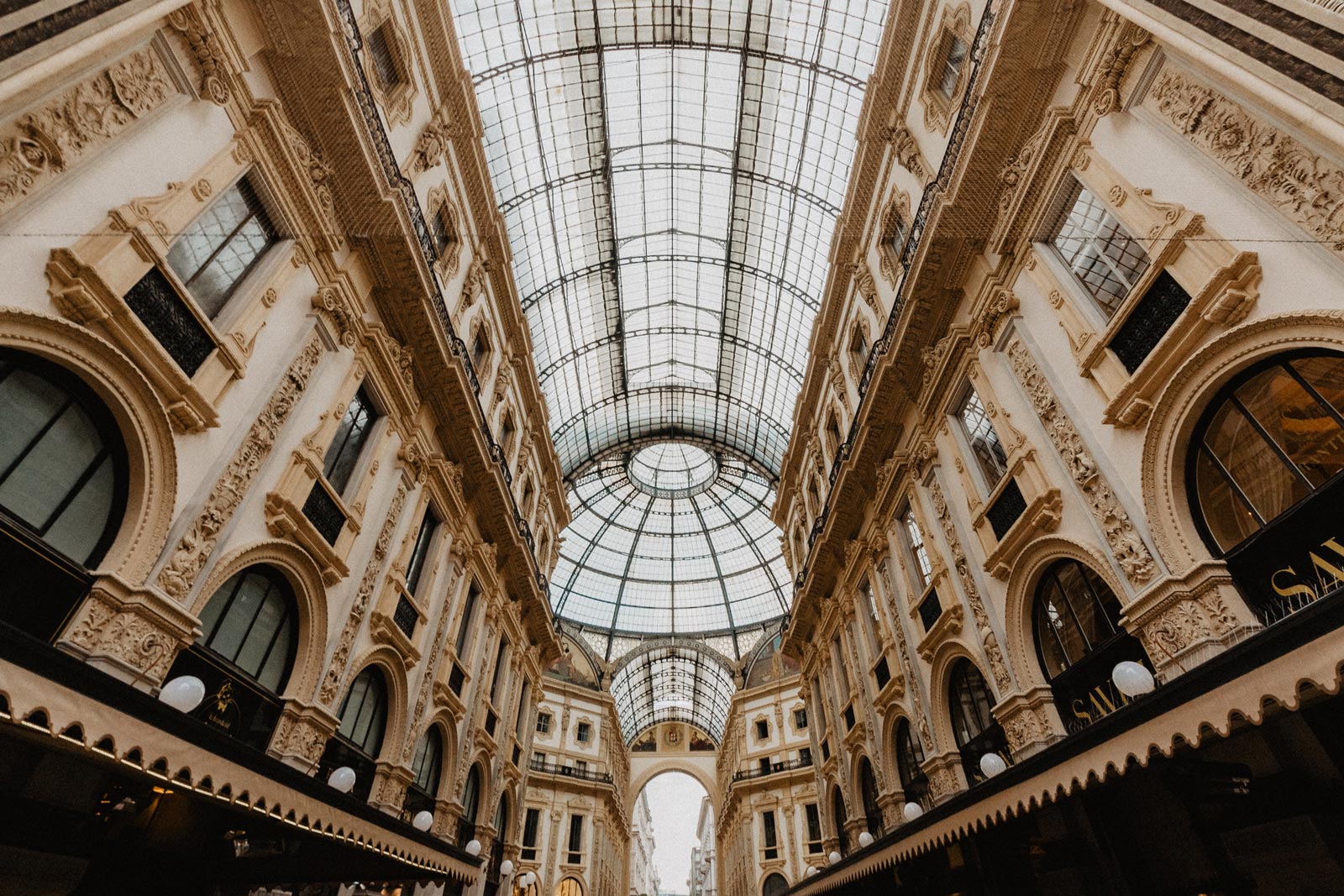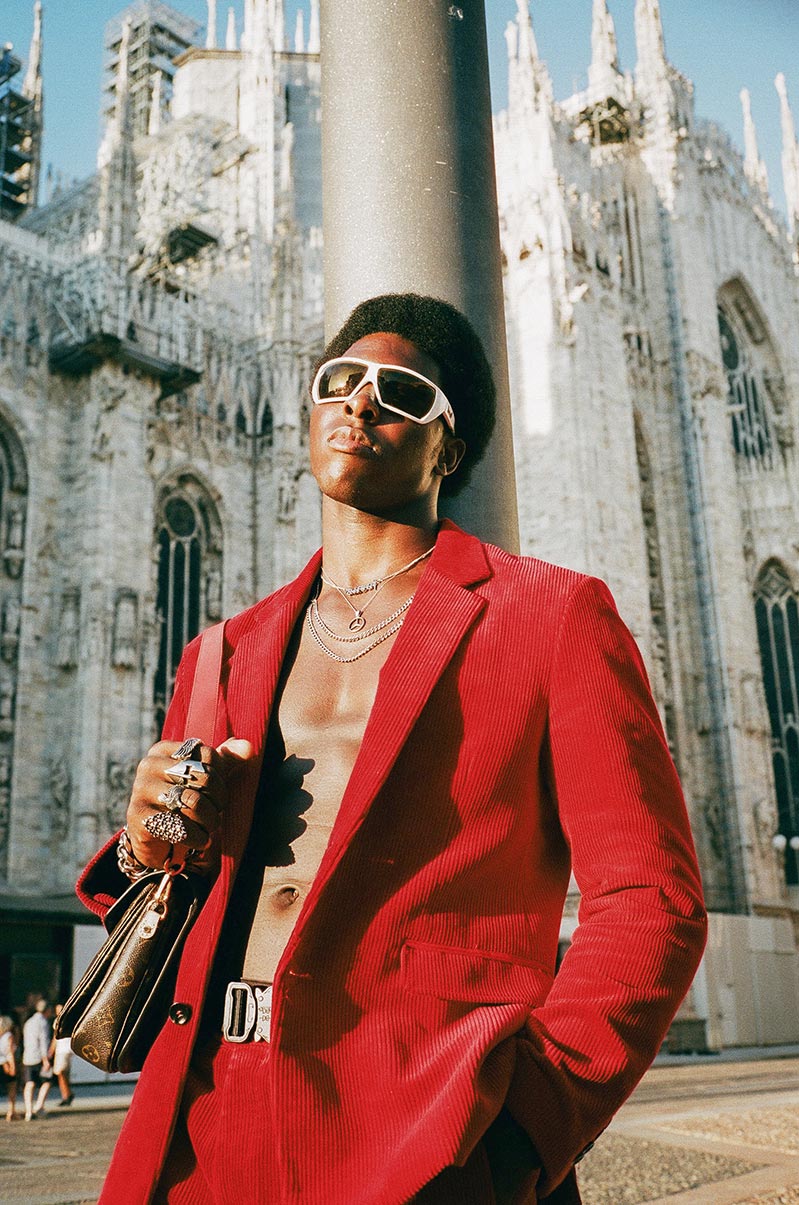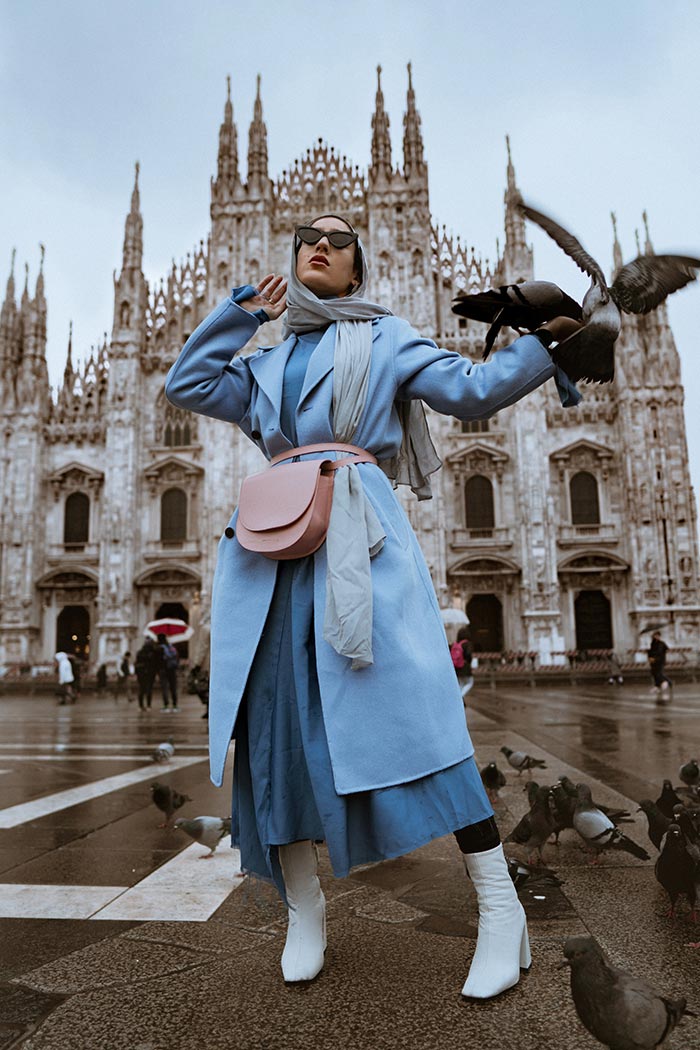 MILAN'S FASHION PAST AND PRESENT
Breakfast at your hotel. After breakfast, you will head to Palazzo Morando, a hidden jewel in downtown Milano. Located in a typical Italian home or palazzo, in addition to the beautiful architecture and the richness of the rooms of this '500 palace, you can discover through the precious paintings the history of Milano and how this city has been changing in the last centuries. It is also a fashion museum, hosting collections and preparing special exhibitions in the area of fashion and art. You will visit the permanent exhibition «Costume Moda Inmagine», which has over 2000m2 of exhibition space where visitors can browse treasured collections of fabrics, garments, and accessories and delve into the splendor of the history of fashion. Free time for lunch. In the afternoon, you will visit the Fondazione Prada. Established by Miuccia Prada and Patrizio Bertelli in 1993 as an institution promoting reflection about the contemporary in art and culture. The Prada headquarters in Milan covers 19,000 square meters and, in addition to housing the Fondazione's permanent collection, offers many areas dedicated to temporary exhibits and events, as well as to educational and recreational activities. Return to your hotel. Overnight.
IT'S SHOPPING TIME!
Today you will have the free morning for shopping, because of course, you can`t come to one of the fashion capitals of the world without some time for shopping! After lunch, you will meet your fashion expert and participate in a private workshop where you will be able to create your own collection. You will be able to sketch your ideas, choosing materials and fabrics from a local atelier, and if you want, bring it to life with the help of an Italian fashion expert. A real «made in Italy» experience! At night, be ready for a farewell dinner where you will be able to close this experience in a true Milanese style. Return to your hotel. Overnight.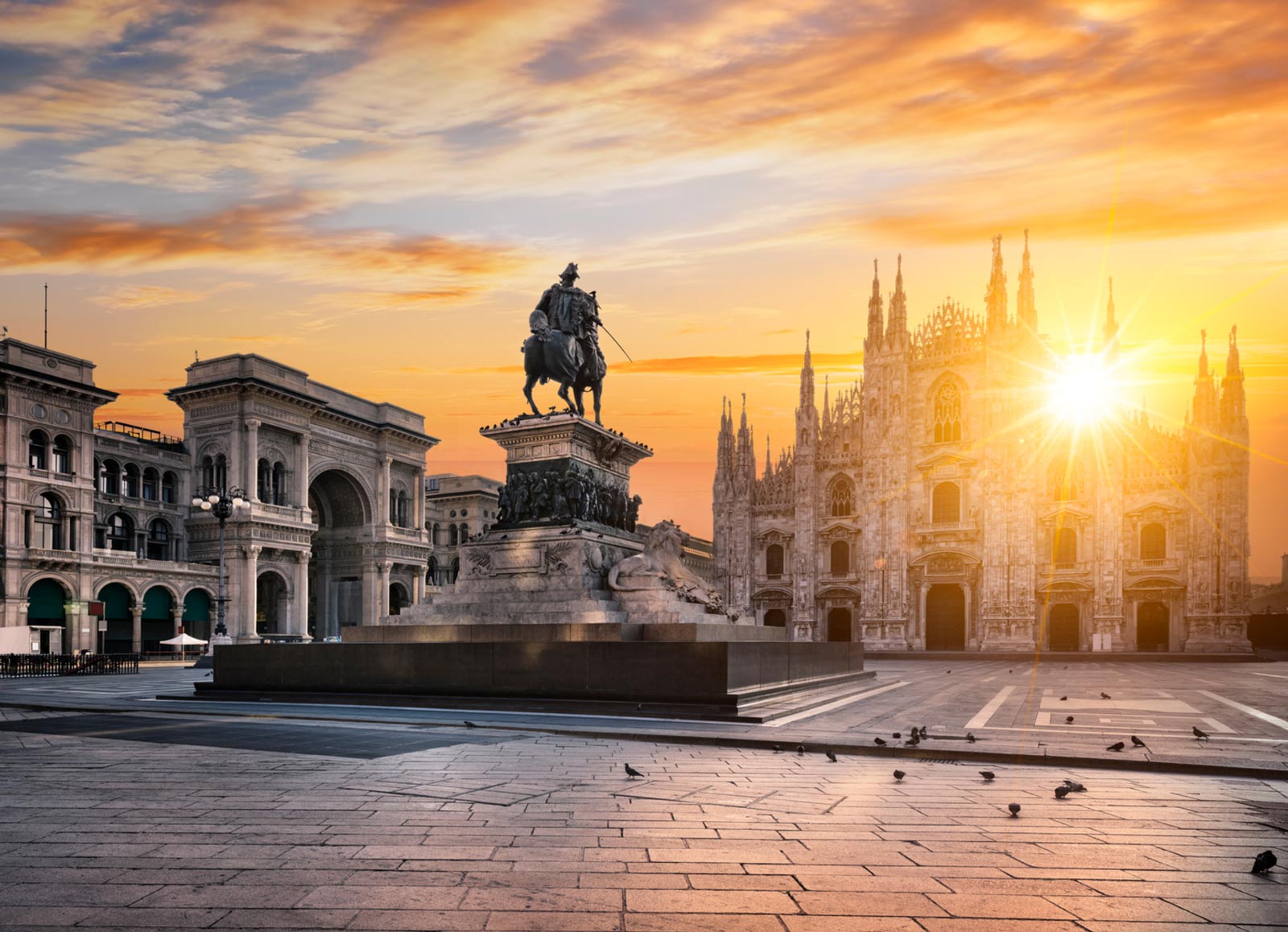 ARRIVEDERCI, MILANO!
After breakfast, you will check out of your hotel and head to the airport accompanied by a private transfer.
Time to say goodbye to Milano! End of our services.
Please take note that this program is given depending on the sanitary conditions in 2022.
Depending on the Covid-19 evolution, gauges could be established and sites could be closed by our partners.
The agency reserves the right to modify or reverse the order of visits for the benefit of the traveler.